Discovering Purpose Through Art: Carlston Henry's Annual Exhibition "Rise, to Fulfillment"
Artist Carlston Henry's "Rise to Fulfillment" art exhibition, inspired by the pandemic, goes global via a virtual event on November 22, 2023.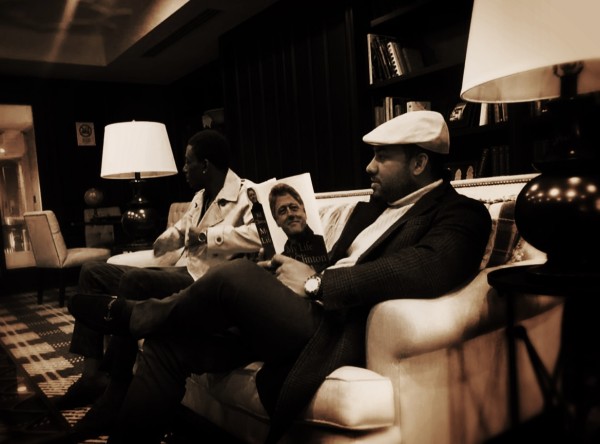 Renowned artist Carlston Henry is excited to announce the launch of their annual independent art exhibition titled "Rise, to Fulfillment." This year's event guarantees an inspiring encounter, centered around the artist's quest for uncovering their calling during the pandemic and their dedication to assisting others in doing the same.
While the world faced challenges brought forth by the pandemic Carlston Henry embarked on an odyssey that ultimately led them to a profound realization of their purpose in life. Through their artwork, they aspire to share this journey with an audience offering a ray of hope and motivation amidst these uncertain times.
The art exhibition titled "Rise to Fulfillment" will showcase Carlston Henry's collection of paintings for 2023—a body of work that delves deep into themes of purpose and self-discovery. This collection serves as a narrative illustrating the artist's personal voyage and highlighting seven fundamental principles they believe are crucial for individuals seeking to find fulfillment, in life. To connect with art enthusiasts and individuals seeking purpose worldwide Carlston Henry has made the decision to livestream their art show virtually on November 22, 2023. This online format enables people, from all corners of the globe to engage in the event from the comfort of their homes.
A standout feature of the "Elevation to Purpose" art show will be an auction where Carlston Henry will offer up five of their finest pieces. This exceptional opportunity allows collectors and art enthusiasts alike to acquire artwork that embodies the artist's journey and conveys a message about purpose and self-discovery.
Carlston Henry's art goes beyond aesthetics; it serves as a testament to the power of finding one's true purpose in life. Through their journey, they have uncovered seven principles that have profoundly impacted their life and they are eager to share these insights with the world through their artwork.
The artist's commitment to helping individuals find their purpose shines through in every brushstroke and choice of color palette. Henry's art acts as a guide encouraging viewers to contemplate their paths and unearth the unique purpose that resides within them.
We invite you to join us on November 22, 2023, for a virtual art show, unlike any other.
"Elevation, to Purpose" is more than an art exhibition; it offers a captivating experience that encourages everyone to embark on a journey of self-discovery and transformation.
If you would like to learn more about the "Elevation to Purpose" art show and explore the work of Carlston Henry please visit their Instagram page at strokeofgenius53
and you can also check the Youtube link to know more about Carlston Henry https://youtu.be/16OKh6KFP4Q?si=zNs3fvs8vQcVev5R
For any media inquiries or interview requests you can reach out to Carlston Henry directly at 1 437 235 6875.
About Carlston Henry
Carlston Henry is an artist who delves into the realms of purpose self discovery and individual growth through their visionary artwork. Their intention is to inspire and guide others in uncovering their calling, in life.
Media Contact
Company Name: 2talented Productions
Contact Person: Carlston Henry
Email: Send Email
Phone: 1 437-235-6875
City: Toronto
State: Ontario
Country: Canada
Website: instagram.com/strokeofgenius53