Trending Business Woman Zandra Jones Scaling the New Heights of Business
Zandra Jones runs a Family-owned and Christian operated vacation rental company Born Again Rentals LLC that combines smart technology and algorithms with superior sales strategy to help homeowners earn more from their vacation rental properties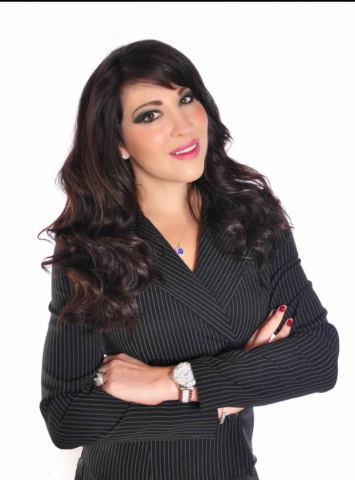 Born Again Rentals LLC is proud to announce its vacation rental management services for homeowners across the US. The company uses advanced technology and superior sales and promotion strategy to position their clients to increase revenue by 30% to 50%.
Services offered by the company include home listing on their website that attracts thousands of vacation home clients every day. They also provide smart lock technology protection for properties, design and staging, housekeeping, linen packages, and other fantastic services that make homes attractive and conducive for holiday fun-seekers. They manage properties all over the world.
Customers love them because they have homes in many places across the US. They also have packages for individuals, couples, and families, with top-quality amenities at various prices to suit the client's budget.
Born Again Rentals LLC is established and run by visionary a manager and professional in the property management industry, Zandra Jones. She started her career in auto dealership industry by managing a call center, which helped to revolutionize dealership sales via the internet. She also became a consultant to automotive dealerships expanding her business in Canada, US, and UK. She diversified into the real estate industry to encourage home ownership and help homeowners improve communities and adequately manage their properties.
Years of experience in the holiday home vacation industry combined with modern technology have helped Born Again Rentals LLC establish a functional strategy that guarantees higher profitability. The company also maintains one of the highest incomes and occupancy rates of 80+%, which is better than most competition. At the same time, they help travelers save money by ensuring them of lowest fees.
Listing vacation on the Born Again Rentals' website is very easy, and the company's digital technology team handles that efficiently. The latest listings and popular listings are added and updated on the homepage to make it easier for vacation home seekers to find top-quality listings to consider.
Every home vacation listing on Born Again Rentals comes with a detailed description, property location, images, price per night, number of guests acceptable, and number of bedrooms available. Depending on the client's budget, location, property value, and construction, listings come with several amenities that help travelers feel at home and have a great time. These homes' amenities and facilities include pool, air conditioning, bar, central heating, coffee maker, kitchen, internet, washing machine, microwave, TV, WiFi, gym, extra pillows and blankets, bathtub, grills, hangers, etc.
Born Again Rentals LLC offer 24/7 365 local support for customers, and they can be contacted by phone and live chats. They put a human touch on everything they do and ensure customers get the best service and treatment that makes their vacation memorable.
For more information, please visit http://www.bornagainvaca.com/.
About Born Again Rentals LLC
Born Again Rentals LLC is a vacation home rental management company based in Texas. The company combines years of expertise and marketing strategy with smart technology and algorithms to help homeowners make the most out of their vacation rental properties.
Media Contact
Company Name: Born Again Rentals LLC
Contact Person: Zandra Jones
Email: Send Email
Phone: 281-763-7774
Address:381 Colombia Memorial, Pkwy
City: Kemah
State: Texas
Country: United States
Website: bornagainvaca.com