Boutique Executive Hiring Firm Crown Solutions Launches Operations with Talent Intel, Analytics & Focused Hiring Processes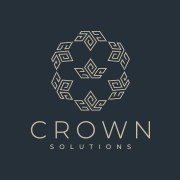 Wichita, Kansas – May 29, 2020 – When good talent is hard to find, it makes great sense to rely on hiring firms that focus on going only for the best. The newly launched Crown Solutions is a woman-owned boutique hiring firm that believes in doing smart work when it comes to identifying, hiring and retaining the best talent out there.
Crown Solutions partners with savvy, discerning HR teams and companies. Their target clients run the gamut from innovative startups to centuries-old, reputed organizations. The agency serves the entire North America, Latin America, EMEA and ASEAN regions, and the industries range from aviation and manufacturing to IT, healthcare, life sciences and academia.
"Our focus is always on intelligently identifying the right candidates. We offer a complete service including interviews and screening. This also includes guiding our clients on how to retain employees and maintaining a strong reputation with potential employees!" says Michelle Roussin of Crown Solutions, LLC.
Crown Solutions is focused on talent acquisition services for executive positions in a wide range of industries. Among the services offered, talent pool intel or mapping allows any company to get to know who are the best candidates in the market today for given vacancies in a chosen field or area. A pipelining method forwards pre-screened candidates of the best caliber after they have cleared all initial requirements. Other services include passive candidate recruitment, and talent analytics to analyze and compare a company's hiring needs with market realities.
For clients who need a regular and always available service, Crown Solutions has a monthly package that is based on a flat fee rather than billable hours. Any client can opt for the monthly subscription and enjoy unlimited hours of talent acquisition work at all levels, including talent pool intel and candidates pipeline.
For more information, please visit: www.crownsolutions-ks.com
Media Contact
Company Name: Crown Solutions, LLC
Contact Person: Michelle Roussin
Email: Send Email
Address:801 E. Douglas Avenue, Suite 200
City: Wichita
State: KS 67202
Country: United States
Website: https://www.crownsolutions-ks.com/