Stephen Deal Create A Legacy, LLC Launches New Small Business Coaching Course, "5 Things Necessary To Be A Successful Entrepreneur"
Stephen Deal is adding small business coaching and private coaching for entrepreneurs who are starting out to his coaching programs. He is currently offering a special course and ebook for small business owners and entrepreneurs called, "5 Things Necessary To Be A Successful Entrepreneur."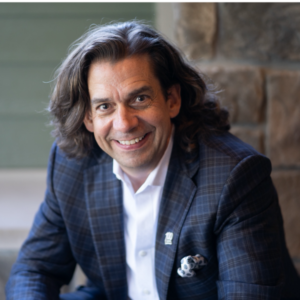 Stephen Deal is a Speaker, Coach, and Nutrition Advocate. He is a successful entrepreneur with over 25 years working for several Fortune 500 companies who transitioned in 2016 to launch his own network marketing business in nutrition and wellness. Deal recently decided to add small business coaching and private coaching for entrepreneurs just starting out to his coaching programs. He is currently offering a special course and ebook for small business owners and entrepreneurs called, "5 Things Necessary To Be A Successful Entrepreneur."
Deal said, "I try to be the example for others to follow by enthusiastically pursuing my potential and that is what I teach my clients, how to enthusiastically pursue their highest potential and biggest dreams, without apology."
"I created my new course and ebook, 'The 5 Things Necessary To Be A Successful Entrepreneur' and developed a specialized coaching program to help entrepreneurs and small business owners take control of their businesses so they could achieve the time and financial freedom all entrepreneurs and small business owners so desperately desire," he explained. He added, "I know firsthand how hard it is to overcome fear and step out into creating a new business and growing your existing business in order to create and leave a legacy. I wanted to provide my knowledge, experience and support to other entrepreneurs and small businesses."
"The 5 Things Necessary To Be A Successful Entrepreneur" covers important business development topics such as: Brand Building, Finding and Developing Your Audience, and Monetization. It also goes over Choosing and Utilizing Business Tools, Creating Processes, Networking/Marketing and Creating Additional Income Streams.
For more information about the new course and ebook, and to connect with Stephen Deal, visit: http://www.cr8alegacy.com. Or, call (724) 493-3292.
About Stephen Deal
After over 25 years working for several Fortune 500 companies in Information Technology and Cybersecurity, Stephen left corporate America to pursue his entrepreneurial passions by starting two businesses in 2016 – launching his network marketing business in nutrition and wellness and a cybersecurity consulting business. Through his extensive networking, Stephen discovered most entrepreneurs and small business owners are being run by their businesses and not running their businesses. Consequently, he wrote "The 5 Things Necessary To Be A Successful Entrepreneur" and developed the accompanying coaching program to help entrepreneurs and small business owners take control of their businesses and give them the time freedom they desperately desire and significantly increase their revenue/profit. Stephen is also Founder and Executive Director of The House of Valor non-profit helping men working getting back on their feet, or on their feet for the first time, with their clothing needs.
Media Contact
Company Name: Create A Legacy, LLC
Contact Person: Stephen Deal
Email: Send Email
Phone: (724) 493-3292
Country: United States
Website: http://www.cr8alegacy.com