American rapper Jarl Far drops new single "Million in the Bank"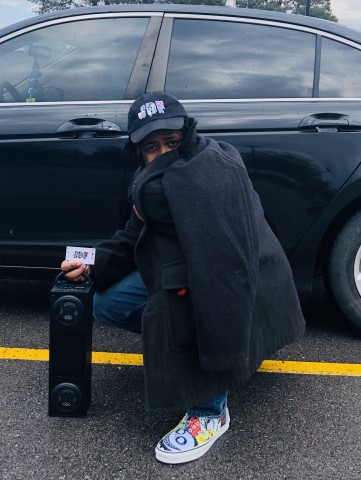 Born and raised in Montgomery, Alabama, Jarl Far, aka Darrel Julius Winfrey Jr. is an American rapper and songwriter. He entered the music scene with his hit project "Lost Times" in 2015 and since then, he has released some notable singles and albums like "Vanity", "Jay Way" and "CDXX". Jarl Far stands out from the rest with his effortless yet powerful vocal delivery and impeccable songwriting skills. The artist has entered 2020, with his single "Million in the Bank", a groovy song featuring Jay Way. Although Jarl far is still considered an Underground Artist, he is slowly gaining a core Fan Base.
In 2016, he released a full-fledged album called "To Be Continued "that put him in a position to make another wave for his following. Soon after, he felt that a change of scenery was needed. Instead of staying in his hometown, he planned to move to Kansas City to start a new life. Throughout 2017, he worked to put out his project "Vanity". The support & love he received for the project helped him drop CDXX (2018) & Jay Way (2019). Dropping at least one project a year shows that he is hungry & ready to show his talent to the masses.
Inspired by the likes of Jay Z, Tupac, Eminem, and Biggie, Jarl Far has worked hard to discover his unique rhythms and flow. Talking about his music style, the artist states, "I just want people to enjoy & have fun while listening to my music. I feel music brings us together & it's a safe haven for most of us. With that being said, I want all my listeners to hear my music the way I listen to my favorite artists; by enjoying the vibes & sounds I am capable of creating."
Jarl Far grew up in a poverty laden neighborhood and he learned to get through everything on his own. He might not have had the amazing opportunities to thrive, but he was dedicated to master his craft and eventually, found a way to showcase his talent to the world. He further adds, "I try to inspire myself, as well as my peers, to shoot for the stars because sky's the limit. You are your only enemy, & no one can stop you from being great but yourself."
Jarl Far is an independent artist and produces music with a team of talented individuals. He is open to partnering with a label if it helps him grow in the industry.
Listen to Jarl Far's latest single "Million in the Bank" through this LINK.
Media Contact
Company Name: PCPG/Infinity One Collective
Contact Person: Jarl Deejus Far
Email: Send Email
Country: United States
Website: album.link/us/i/1474274329