Computer Vision Technology will Bring in tremendous efficiency in Finance says Deltec Bank – Bahamas
Computer vision technology works to eliminate society's dependency on physical currency to complete a transaction.
Computer vision technology is a field of study that falls under the auspices of artificial intelligence development. It trains computers to interpret the information that the visual world regularly provides through videos, cameras, and other forms of digital imagery. When the machines can accurately classify objects and accurately identify items from those feeds, it can react in specific ways to what gets detected.
The first experiments that explored the idea of computer vision technology took place during the 1950s as the first neural networks could detect the edges of objects to sort them into classifications based on their shape – circles, squares, triangles, and so forth. This work created opportunities to interpret handwritten or typed text by the 1970s to help individuals with visual impairments.
FinTech uses computer vision technology in several ways to enhance the consumer experience while providing better account security and regulatory compliance for the banking industry.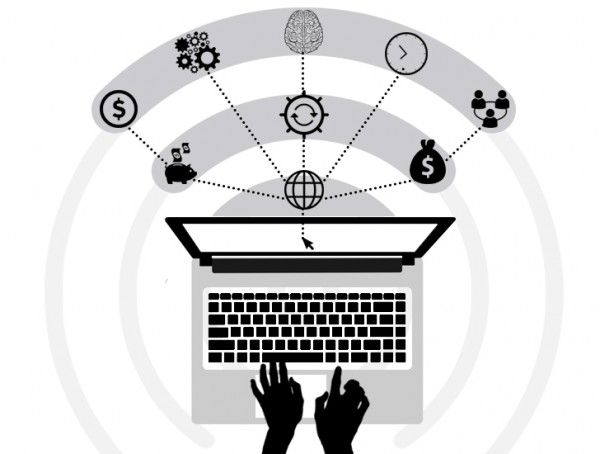 What Are the Applications of Computer Vision Technology in Finance?
Know Your Customer (KYC) processes experience the most significant benefits of computer vision technology applications. Financial institutions can spend several hours to follow simple techniques to meet regulatory requirements in this area for each consumer. The implementation of machine learning through this tech can shorten that commitment to a few minutes.
International banks are already using computer vision technology as a primary method of KYC verification to make the process cheaper and faster. One of the standard practices developed using machine vision enables a customer to open an account by using their smartphone to place a video call to a preferred institution or send a selfie. The computer verifies the accuracy of the identification information, which removes the requirement of manual verification.
This technology enables customers to open an account securely from the comfort of their home or office. It also allows banks and credit unions to attract more customers from outside of their localized service area while utilizing human resources and time more efficiently.
Computer vision technology works to eliminate society's dependency on physical currency to complete a transaction. It has the capability of replacing debit and credit cards by using one-time digital codes on a smartphone. That benefits the customer because it eliminates the need to carry items to complete a purchase while improving security simultaneously. Some banks have used this approach to complete ATM transactions since 2017.
This technology can also be useful for accurate and fast claims settlement processes. Machine vision can assess the extent of damage, determine if fraudulent activities are involved, and provide a recommendation for payment. Although human inspectors would be necessary for real-time data in some situations, the cameras that send digital feeds to computers would detect many of the issues that can get missed when people evaluate the available information.
What Are the Benefits of Computer Vision Technology?
According to Deltec Bank, Bahamas-"The primary benefit that financial institutions receive when implementing computer vision technology policies and procedures is a drastic reduction of administrative responsibilities." This tech eliminates much of the paperwork that banks must complete, saving money, time, and other resources. Opening a new account or verifying a customer is much faster using this digital approach while improving backend operations.
It also brings us closer to a society that can be cashless and paperless because each transaction can happen digitally on smart devices. Codes can transfer between phones, watches, or wearables to verify payment authorization, reducing the time it takes for merchants to receive funding. Additional improvements to computer vision technology from the FinTech sector could remove the requirement for digital codes in the future.
When banks can reduce the amount of time it takes to serve customers or open new client accounts, then this technology reduces the cost profile of the institution. This technology enables individual providers to offer more services while spending less money than they are today.
The finance industry can use computer vision technology to implement more robust biometric data provide to verify customers and transactions. An iris scan is challenging to replicate, which would reduce the instances of bank fraud significantly because fewer methods of identity theft exist. When there are fewer security problems for customers to manage with their accounts, then trust levels increase for individual banks – a process that could help to attract more clients.
What Are the Challenges of Using Computer Vision Technology?
Machines are only as good as the people who program them. That means this technology has realistic human limits that could present security challenges for some institutions. An individual with enough experience using computer vision tech could manipulate systems to their advantage without leaving a trace of their activities. This issue is the primary reason why skeptical clients prefer using traditional paperwork to access services.
Financial services clientele are already receiving a significant amount of spam that attempts to gather information to cheat people out of their money. Stronger biometrics can reduce problems with traditional identity theft activities, but it also creates a new set of concerns. People could become the target of a physical attack so that individuals could gain access to an iris pattern, and the technology wouldn't have a way to tell that the scan it performs is unauthorized without additional layers of protection in place.
Then there is the issue of cost when evaluating computer vision technology. Significant expenditures of time and capital are necessary to develop secure user experiences that meet today's KYC regulations, standards, and client expectations. Smaller banks are unable to afford this investment because they lack access to the necessary human resources required to develop them in conjunction with the FinTech industry.
Using computer vision technology can reduce fraudulent activities in significant ways, reducing the number of losses that financial institutions must budget for each year. Individuals and businesses gain more control over their accounts while having improved security with each interaction at their preferred institution. FinTech works to eliminate the tedious, repetitive manual processes to digitize services with almost zero-intervention, and that is why it will revolutionize how everyone accesses their wealth in the future.
Disclaimer: The author of this text, Robin Trehan, has an Undergraduate degree in economics, Masters in international business and finance and MBA in electronic business. Trehan is Senior VP at Deltec International www.deltecbank.com. The views, thoughts, and opinions expressed in this text are solely the views of the author, and not necessarily reflecting the views of Deltec International Group, its subsidiaries and/or employees.
About Deltec Bank
Headquartered in The Bahamas, Deltec is an independent financial services group that delivers bespoke solutions to meet clients' unique needs. The Deltec group of companies includes Deltec Bank & Trust Limited, Deltec Fund Services Limited, and Deltec Investment Advisers Limited, Deltec Securities Ltd. and Long Cay Captive Management.
Media Contact
Company Name: Deltec International Group
Contact Person: Media Manager
Email: Send Email
Phone: 242 302 4100
Country: Bahamas
Website: https://www.deltecbank.com/