Roberto Rincon Fuses Vibe and Vision to Create Masterpieces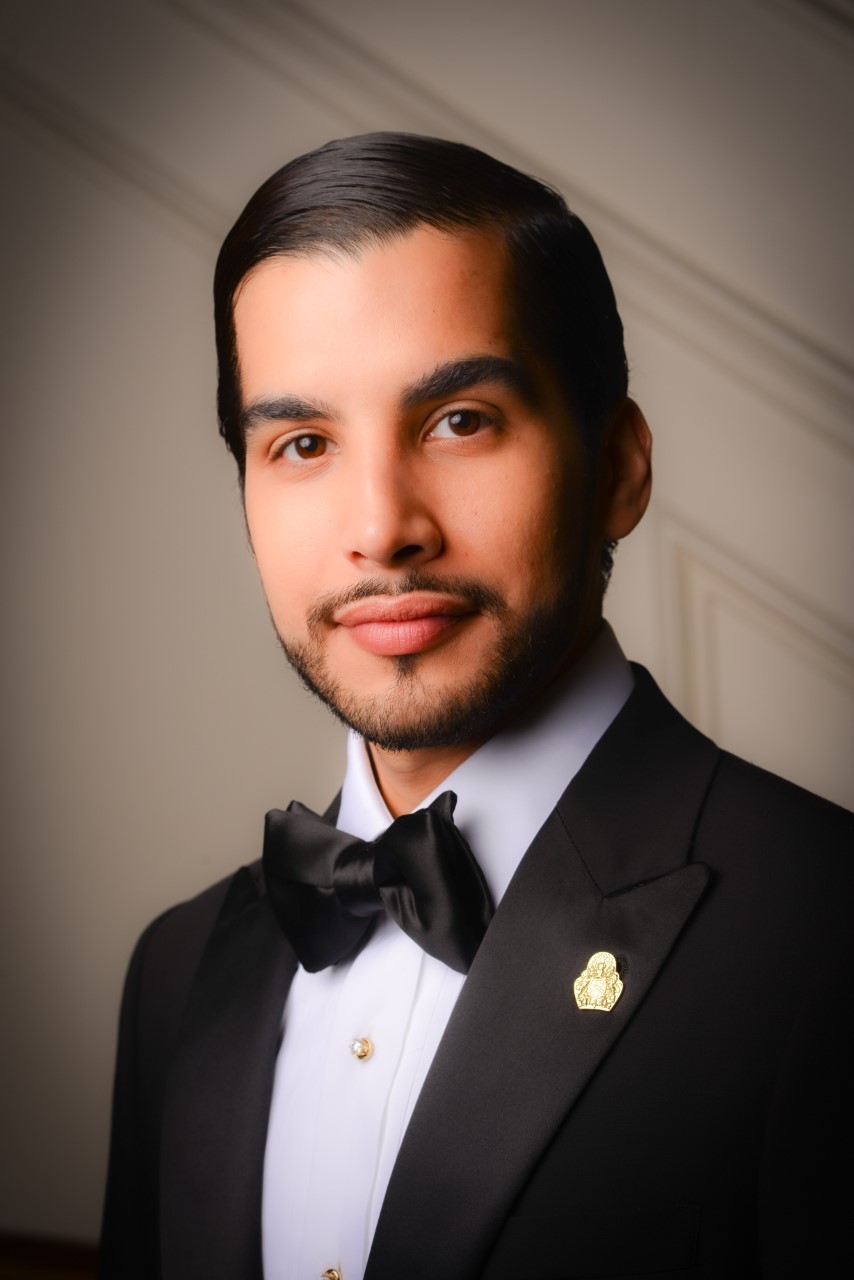 What do you get when you combine professional studies and natural talents in the fields of architectural design, interior design, exterior design and industrial design? The answer is simple… the exceptional work of Roberto Rincón. Just one look at the work of Rincón Design and Development (RDD) and you will get a glimpse of exactly what it looks like to bring all of those abilities together. Today, I have the privilege of sharing some time with RDD's Chief Executive Officer, Roberto Rincón. Roberto lives in Houston, Texas, and has an astounding resume of accomplishments, which include his most recent project at the luxurious Covet NYC, which you can read about on the Covert House curated blog. Roberto has been recognized as one of the best interior designers on the national and international scene, to include: Best 25 Interior Designers in New York City and Top 100 Interior Designers of the four major design capitals of the world by Coveted, as well as numerous collaborative efforts across the globe. I am sure you will be as impressed as I have been in my conversations with him. He has a bright future and no doubt the stars are the limit for him in this industry.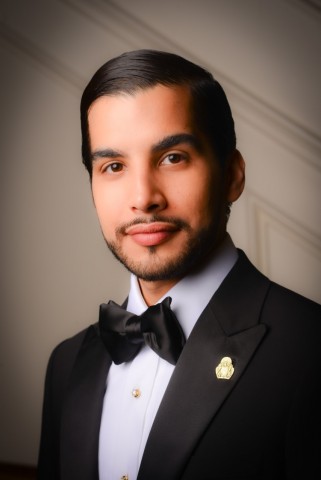 Roberto, thanks for taking time out of your busy schedule to share this time with me today. Getting to know about you and your work has been really exciting, and I know your schedule is pretty busy, so that makes this time even more special. How are you doing today and how are things back home in Texas?
I am doing well during these hard and troublesome times with world pandemic that we are all dealing with in some manner. However, with every hardship comes opportunity and something positive on the other side. That being said I'm focusing on my family and my clients by innovating new ways to achieve deadlines, and I personally think is the perfect time to give more attention on growing my business.
I have some questions that will dive deeper into what you do and the impact that it's making, but I'd like to give you a chance to tell us a little more about yourself before we get started.
First of all, thanks for the introduction and your encouragement for what we are doing for and within the industry. I can tell you that this is a heartfelt passion for me. I knew from an early age that interior design was something I had a gift for. It was almost like being able to create a blank canvas and turn it into a masterpiece within my mind. In my mind, I could visualize creating, building, placing and moving pieces around to come up with the perfect final design. Many people have discounted me due to my age, especially when starting out, and even more by my youthful appearance. Heck, I sometimes still get carded when I go out for a drink. However, no matter my age or what people might have as a preconceived notion, I can tell you that the results I produce speak loud enough to drown out the noise.
That is pretty impressive. So, if there was one thing, the most important thing, that you would want people to know about you, what would it be?
I started my first project at the age of 18, but I feel the journey started well before that. I have built my company and my brand from the ground up, with nothing given to me along the way. When a person is able to combine passion and purpose to do something they love, there is nothing better. I am obsessed with what I do and it feeds my soul. The sheer joy and amazement from the client when they see the final product is super-rewarding and nothing beats it. I know that this is what I was put on this earth to do…no doubt.
I have discovered already, design work truly is a great passion for you, and obviously very rewarding, personally and professionally. Can you tell us what piqued your interest in design and what accounts for your success up to this point?
As I mentioned, I knew from an early age that this is exactly what I was supposed to be doing…it was and is my purpose. However, it is hard to pinpoint the exact moment that made me realize this is exactly what I want to do. It's not as easy as people think, but I do believe that for some reason my life always took me back to design, whether it was thinking big, having those dreams of building the nicest building or simply being in the situation where I would speak my mind on what to choose or how to build it. I would say you kind of have to be more organic and let life take you on the path that you are called to take.
Honestly, the fact that I absolutely love what I do is the biggest driver for my success. I have always been obsessed with the detail and craftsmanship that goes into a project. Also working in my favor, as you highlighted earlier, is that while I am a professional architectural designer, I am able to cover just about every aspect of a project from concept, to design to completion, with the ability to cover interior and exterior design, as well as industrial design, without having to call on any others to support. What this means for the client is that once the vision is captured, I am able to carry it out as a full-spectrum designer from start to finish.
Ultimately, I am confident in who I am and what I do, and I believe that mindset is a definite key to success for my company and for the clients whom I serve.
You have obviously worked with a variety of clients and projects, including your own family project. Now that you've been at this for more than a decade, how would you describe your ideal market and the client for whom you wish to produce amazing results?
Given the level of work and successful results that I have been able to produce thus far, I have made a place for my company in the high-end market, with clients that have experienced the international style and flare for design, and can afford to experience what I have to offer. My ideal clients are ones that have a vision for what they want, but still afford me the freedom and trust to share my vision and bring the project to life in an amazing way. I have developed a network of national and international resourceful collaborators that can supply just about anything I need. That is what allows me to take cradle-to-grave ownership of a project and create exceptional results.
What can a client expect when they bring you on as their designer?
Uniqueness and Excellence! My philosophy is that no two projects will be the same. This is based on the fact that I recognize each space as having its own character, which drives my design process. I feel what the space wants to be, listen to the client's desires and then build, in my mind, exactly what it can and should be. A client can expect a unique appearance with a one-of-a-kind, tailor-made look that will surpass their expectations.
Is there a particular project that comes to mind that you would call a true success story for you and your business?
I would have to refer to two projects, the country house in Italy and the more recent NYC project. Both are completely different…from the location, the approach, the stage of completion and even logistics. Clearly they are in two different geographical settings and vastly different sizes. One was a huge footprint (the country house) requiring one section for remodel, another one for full construction and all of it for interior design in an opposite style than the NYC apartment. However, both projects had their own set challenges and roadblocks that pushed my capacities to the limit, and gave me the opportunity to achieve what at times seemed impossible.
Do you have a favorite quote, mantra, book or person that gives you energy and /or inspiration? Why?
I would go with something that I think about often and remind myself of daily, which is…never stop dreaming, because, without those dreams, I wouldn't have accomplished all that I have accomplished thus far in life and business. That serves as fuel for what I do.
I like to end my guest interviews with a lighthearted question, but one that I think can give a great glimpse into what makes a person great and special at what they do.
So, Roberto, what would you say is your superpower and how does it help you in what you do?
My superpower could be a gift and a curse depending on perspective, but I will call it a gift. When I walk into a space with a client, my first reaction is to just remain quiet and feel the vibe of the space and the client. I feel what it wants to be, then I listen to the client to get their needs and wants for the project. My unique ability is to almost know what they want before they speak it. I then put it all together for a perfectly tailored design and present it for approval. With that in mind, I would say my superpower is being a Fusion Master.
Your work is truly amazing and you are making an impact in the interior design world. Before you go, can you leave our audience with the best way for someone to get in contact with you?
Thanks. Yes, I can be reached and followed in a number of ways, but the best are via my email [email protected]; website www.rdd-architecture.com; or follow us on Instagram @rdd_architecture.
Media Contact
Company Name: Staiber Consulting
Contact Person: Joe Staiber
Email: Send Email
Phone: 6105510949
City: Norristown
State: PA
Country: United States
Website: www.staiberconsulting.com