English-Nigerian Hip Hop artist G.I. drops new fusion single "Telefone Call"
Originally from Nigeria, Joseph Iyore aka G.I. is a NIGERIAN/UK based artist, and undoubtedly the new rising star in the Hip Hop and Rap music scene. He has excitedly announced the release of his brand new single "Telefone Call", a groovy Hip Hop song, with smooth flowing vocal delivery by the artist, and beats that transcends from Afro-Beat to Rap to Pop music. The song is a catchy fusion of multiple genres and interesting sounds with evocative lyrics delivered through a touch of sarcastic humor. It comes as first of many other singles by the artists, in the upcoming months.
While Telefone Call is a song about relationships, G.I. believes in depicting a variety of emotions and topics, depending on his mood. Talking about his music style, the artist says, "There are several messages my music carries that mostly depends on my mood and how am feeling at the time but the importance of money, love and understanding life is predominant in my song out now. More political songs will come as I go."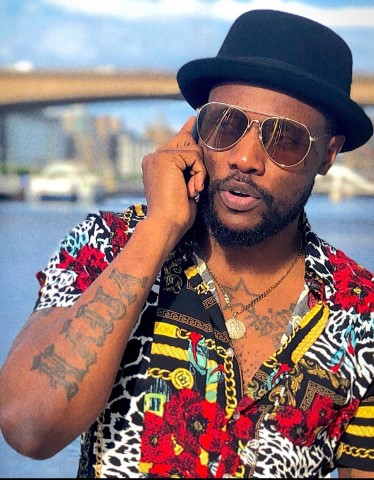 G.I. grew up in a house where music was played every day, thanks to his parents who were avid music lovers, This instilled a deep love for music in G.I. Owing to his music-filled childhood, G.I. feels that inspiration to create music comes naturally to him. Moreover, he always had certain ambitions in life and a desire for a luxurious lifestyle, that further inspired him to follow his passion for music.
His journey has been filled with ups and downs, and he has learned a lot of lessons that turned him into the person he is now. The events in his life and the experiences he gained not only shaped his strong personality but also influenced his music style.
G.I. is producing music independently as of now but if the right label comes along, he is open to partnership.
Listen to G.I.'s latest single "Telefone Call" on various streaming platforms through this LINK.
Media Contact
Company Name: Yokozunamoney Entertainment
Contact Person: Ifeanyi 'Chocxy' Mbonu
Email: Send Email
Country: United Kingdom
Website: fanlink.to/Gifonecall