Gaimin.io cements foothold in Zug Crypto Valley: Widens blockchain ecosystem network and forges new partnerships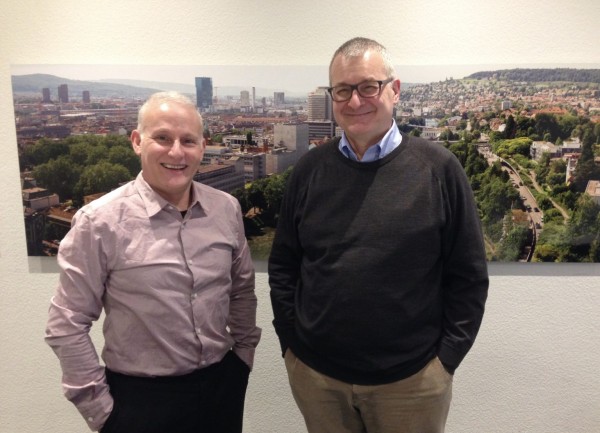 Gaimin.io has continued to cement their foothold in Zug Crypto Valley, and with that, form further partnerships with various companies to aid with their blockchain gaming platform.
The Crypto Valley Association is an independent, government-supported association established to take full advantage of Switzerland's strengths to build the world's leading blockchain and cryptographic technologies ecosystem. They support and connect startups and established enterprises through policy recommendations, projects across verticals, initiating and enabling research, and organizing conferences, hackathons, and other industry events. Gaimin.io has been a corporate member of the Crypto Valley Association since the earlier days of their launch. The association has brought many new networks into Gaimin's business structure, helping them to go global from Europe to America and into Asia.
Recently, Switzerland's Crypto Valley Association released a 52-page long paper providing the framework for asset tokenization under Swiss law. The paper addresses legal and technical questions around the tokenization of digital assets, providing guidance to entrepreneurs looking to issue digital tokens. The framework makes it easier for startups to launch their tokenized assets in Switzerland. This has led Gaimin.io to spend more time in Switzerland.
"Zug in Switzerland is arguably the blockchain capital of the world and over the past two years, we have been actively engaged here. Since the changes in the framework for asset tokenization, I have taken a more forward-looking approach and spent even more time in Switzerland working with our lawyers Wadsacks and meeting with many of our partners. Just last week, we organized 3 investor roundtable meetings. During the meetings, we met with new potential investors and forged a few gaming-related partnerships that we intend to announce shortly. The investors are excited to be able to take part in our third IEO with Biconomy.com. It would appear that the Swiss market and it's investors are far more excited and optimistic compared to many other markets," Clive Aroskin, COO of Gaimin.io explained.
Clive has been in Switzerland for the last few weeks and had the opportunity to visit a number of companies within Zug's Crypto Valley, including Bitcoin Suisse, Swiss Crypto Vault, Swiss Crypto Tokens amongst others based at Grafenau. Apart from the roundtable meetings and visits, he has managed to spend time with their accountants and lawyers Wadsacks (https://www.wadsack.ch) and Marco of C6Advisors (https://c6advisors.com). He also was in Zurich with Dr. Hans Kuhn, the lawyer who is dealing with their token classification.
"Investors, businesses and entrepreneurs are always more attracted to legal certainty and an environment that is friendly for their business. Switzerland has done that for the traditional business and for the cryptocurrency industry alike, showcasing its ability to improve and not accept the status quo. I am glad to be part of this era and helping Gaimin.io navigate through the legal digital assets landscape." Dr Hans Kuhn shared his views with Blockcast.cc reporter.
Despite the bearish market, Gaimin.io continues to pick up their momentum in the gaming and cryptocurrency markets. They will conduct their IEO on 19th January 2020 at Biconomy. For information, visit www.gaimin.io and www.biconomy.com
Original Source: https://blockcast.cc/press-releases/gaimin-io-cements-foothold-in-zug-crypto-valley-widens-blockchain-ecosystem-network-and-forges-new-partnerships/
Media Contact
Company Name: Blockcast.cc
Contact Person: Jenny Zheng
Email: Send Email
Phone: +65 98832707
Country: Singapore
Website: https://www.blockcast.cc