Owl ROBOT: Pet's Ultimate Nanny and Best Playmate now on Kickstarter
Owl Robot Makes You the Best Pet's Parent Ever by Distant Snack-feeding and
Real Time Interaction with Your Pet while away from home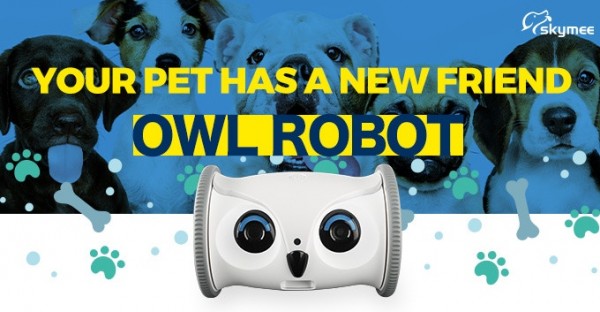 Pet families worried about letting their pets home alone and bored while they are away are being offered Owl Robot today on Kickstarter, a smart and interactive robotized pet toy. The device, shaped like an Owl, even allows pet families to have the robot giving their pets treats, deciding on the quantity and times at which treats are given, all controlled through an app.
"The point is to allow families of pets to keep their pets entertained, even treated with snacks, and under their loving control, whether they are at work, in college, at the gym, commuting, or at a party," stated Bruce, one of the developers of the robot. Owl Robot offers an easy solution to keep pets active, stimulated and distracted from the typical anxiety that reigns when they are home alone.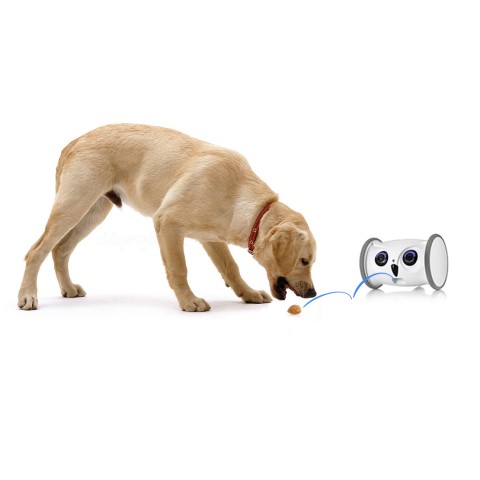 With strong battery life, and controlled through an app that also feels like a game, pet families can rely on Owl Robot to care for their pets in a way thus far required the presence of human caretakers. The robot interacts with pets playing with them, chasing them and running away from them, and even stimulating them to get back to playing when they look bored. "Families can see how their pets are through the app, which is connected to the device's cameras, which are also a great way for people to see if everything is well at home," Bruce added.
Safety was also a concern, which is why the founders of Owl Robot highlight the fact that the device's materials and design have been sourced and assembled in a way that ensures that pets are safe while playing with the robot.
The Owl Robot campaign on Kickstarter at is seeking to raise HK$50,000 to fund the large-scale production of the device. Backers who support the campaign gain early and discounted access to the robot.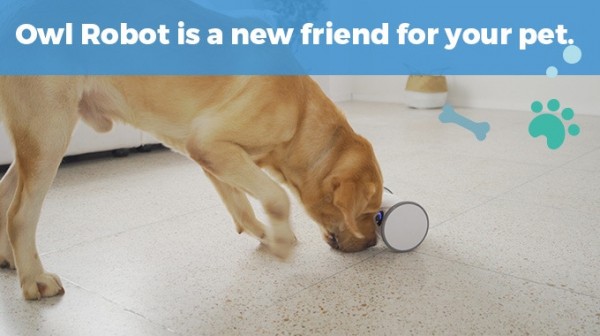 The device is a creation of Shenzhen Skymee Technology Co., Ltd., a Chinese company founded in early 2017 that is committed to bringing innovative products to the smart pet market, aiming to improve the interaction between pet owners and pets. The company first launched Petalk AI pet camera, which enables pet owners to watch, talk with and interact with their pets remotely through their smartphones, and it now goes one step further with Owl Robot, which brings a complex set of features as an intelligent pet product that makes pets and their families happier.
For more information, please visit or contact Bruce, on +86 13510857682 or at [email protected]
Media Contact
Company Name: Shenzhen Skymee Technology Co., Ltd.
Contact Person: Bruce
Email: Send Email
Phone: +86 13510857682
Country: China
Website: https://bit.ly/2kVYWSg