Architect Neha Chopra's New Arch Studio – Empowering Women in Designing & Architecture
Give a girl the right shoes, and she can conquer the world. When women are responsible for making a house a home then why can't they structure the brick and mortar into a building. They are intelligent, calculative and creative and these qualities are the requisites for attaining new heights.
As women are rightly said to be a power of substance; Architect Neha Chopra believes firmly in her organization New Arch Studio's which employs 70% women. It seeks to empower women with their visionary goals in interior design and architecture giving them equal opportunities to display their own creative prowess in the world of interior design.
With more than 9 years of professional experience and half a million sq. ft. worth of design integrations, tucked beneath her belt, the President's house (Delhi) is the latest feather in her cap apart from High End Brands Like KidZania, LSC Infrastructure LTD, Radico Khaitan Pvt Ltd, A Class Marble, The Hindustan Advertising and many more.
New Arch Studio – NAS is a full-service Architecture & Interior Designing firm with a strong thought process, believing in the fact that designs should be elegant & simple. NAS believes in its values, that is – Designing Dreamz For Tomorrow's Heritage. It specializes in commercial, restaurants & corporate projects, with an aim to bring out the best out in each individual space. To know more about New Arch Studio's, you can also visit their website.
Backed by a creative team who understands the biggest element of interior design and that is personality. NAS believes that the utmost satisfaction of every client can only be achieved with a design that is a reflection of an owner's personality. Every corner or space needs to be in perfect harmony and sync with the mood of a family, only then can a client be truly satisfied when their home becomes an extension of their own persona.
NAS's bold sense of vision and convincing fusion of hard work is a bond that cements its creative style and is a true reflection of the passionate zest for interior designing and architecture.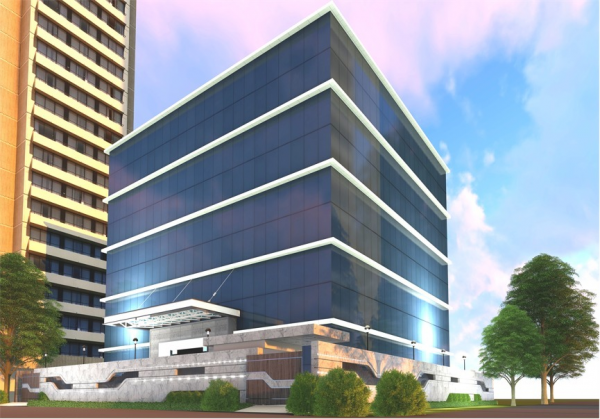 Image: Garg Overseas Corporate Tower, Noida Sec 2, Delhi NCR, India
Neha's Journey started from Agra, the city of the Taj Mahal. Having begun her exciting journey at the impressionable age of 14 when she designed and decorated her own room, she went on to fulfill her passionate dream of being an established Architect & Interior Designer & soon pursued dual qualification in Architecture & Interior Designing. She has been inspired and influenced by the renowned and late Dame Zaha Mohammad Hadid, a British-Iraqi Architect & just like her inspiration working towards her journey with a dream to win Pritzker Award as an Architect.
Media Contact
Company Name: New Arch Studio
Contact Person: Architect Neha Chopra
Email: Send Email
Country: India
Website: https://www.newarchstudio.in