Film Inspires Hope Using the Age Old Wisdom of Patience – Wins Award for Best Animation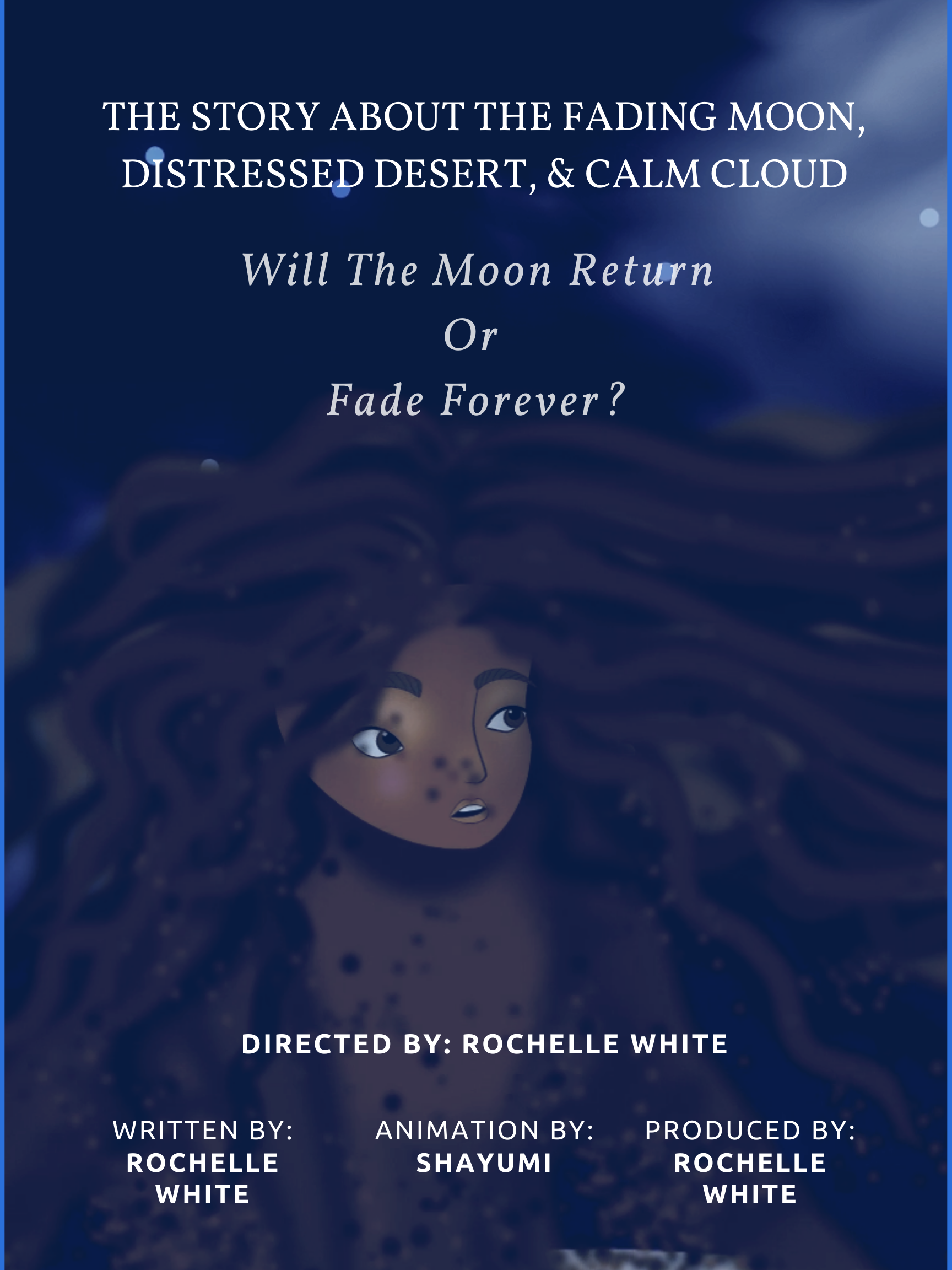 New York-based filmmaker and visual artist, Rochelle Leanne White, recognized at the 2020 Ocktober Film Festival Award as her film wins the Best Animation Award
Rochelle White just added a new award to her belt. "The Story About the Fading Moon, Distressed Desert, & Calm Cloud," chronicles the account of a raging Desert whose frustration consumes with fear that the moon may never return after it fades away. A swift cloud races to help her before her horizon is completely destroyed.
Directed by 'White', the movie recently won the award for the Best Animation at the Ocktober Film Festival. The film is part of the ExhilaFit™ Meditation Curriculum series.
Rochelle said, "The award won is because of the unwavering support of my family, friends, and team. This moment is an accomplishment in my career and also a moment to get the film out to a wider audience.
The film leaves us with age old wisdom, everything in life has a process despite our ability to see what is ahead. We create further suffering when we deal with uncertainty through fear or anger.
The Ocktober Film Festival (OFF) is a New York film festival organized as a platform to help artists express themselves through film and new media. It focuses on the independent filmmaking community and has grown to become a trusted resource for emerging and established filmmakers.
Rochelle pointed out the significance of the award to her, with events leading to the day of presentation. The single parent had an encounter walking home with her daughter where her shoe broke and she had to lean on her daughter all the way home. She reiterated the importance of humility and relationships.
At the awards ceremony, Emelyn, the organizer of the festival shared the importance of mentors, peers, sponsors, and advisors. The takeaway, be open to asking for help. There are more people than you can imagine, ready and willing to support you.
Rochelle explained, "I acknowledge God's hand on my life and the many people who support me in my career. I encourage you reading this to be diligent, always moving toward your dreams and purpose! Fear and faith are choices we feed daily. Choose faith," said Rochelle.
The trailer to "The Story About the Fading Moon, Distressed Desert, & Calm Cloud" is available on YouTube, where it has continued to garner reviews.
For more information about the film and other projects from Rochelle, please visit – https://iamrochelle.com/. Rochelle can also be found on Facebook and Instagram.
About Rochelle White
Rochelle White is a New York-based filmmaker, visual artist, and entrepreneur who uses storytelling and art to bring attention to social change. Movies from the award-winning director include short documentary P.S. I Can't Breathe, Where It Hurts!, and Layla's Dilemma.
@iamrochelle & @exhilafit @mindzproductions – Instagram
Media Contact
Company Name: The Story About the Fading Moon, Distressed Desert, & Calm Cloud
Contact Person: Rochelle White, Director
Email: Send Email
Country: United States
Website: https://iamrochelle.com/