WellPUR Pets is utilizing Mr. Checkout's Fast Track Program to reach Independent Pet Stores Nationwide.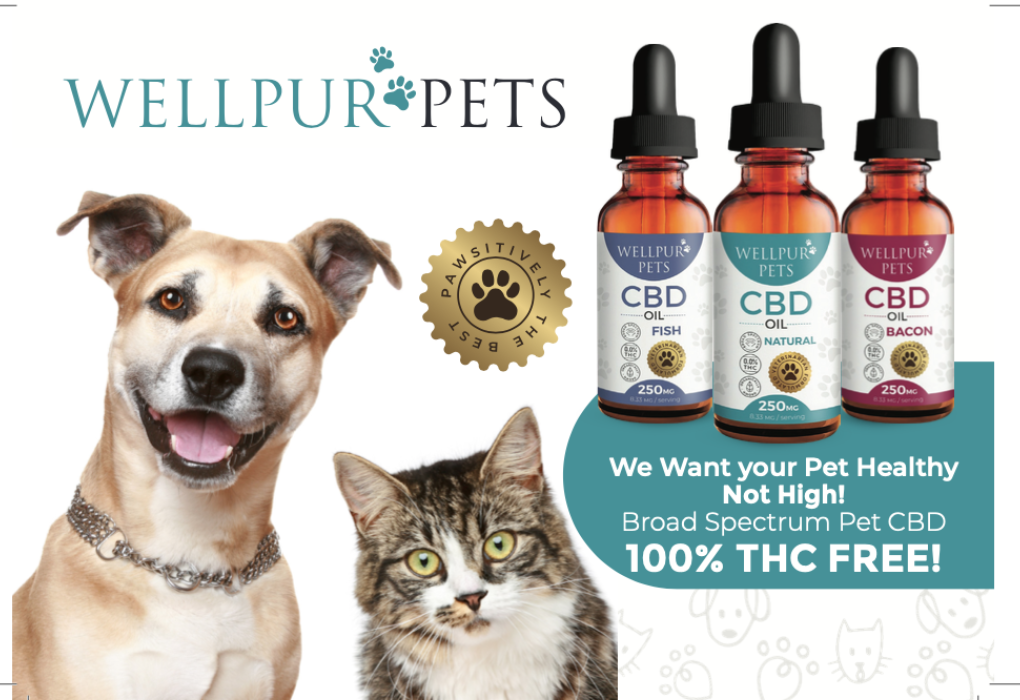 QUALITY, CONSISTENCY, & TRANSPARENCY IS OUR BUSINESS.
Better products, better value, better results. Because, like we said, not all hemp is created equal, and neither are all CBD products.
We are one of the few suppliers in the world that offers a true Broad Spectrum CBD extract. Our oils, treats and gel caps are veterinarian formulated with your pets in mind. The rich blend of phytocannabinoids, terpenes, antioxidants and flavonoids contained within our products provides greater synergistic reactions, known to some as the Entourage Effect. There is absolutely zero THC (0.0%) in any of our products making them the safest and best option on the market.
WellPUR Pets is a company founded on the belief that true health starts from within, which is why they have created products that not only keep your pets looking healthy but are also are aimed at helping them feel good too. WellPUR Pets distinguishes itself by creating premium human-grade products for our pets. The collection consists of 100% THC-free Broad Spectrum CBD oils, treats, and gel caps that are completely safe.
Kimberly Demetri, the founder and CEO's lifelong passion has always been centered around helping animals in need. After discovering CBD for her own health and wellness, as an animal lover and rescuer, she was naturally inspired to create a brand that helps animals benefit from hemp's powerful properties.
"Our pets deserve the very best and the best products start with the best ingredients, which is why I have thoughtfully and carefully chosen to partner with the largest grower, manufacturer, and distributor of Broad Spectrum CBD products in the world". This partnership combines the talents of some of the world's leading scientists, chemists, veterinarians, formulators, and experts in the hemp industry. All of their hemp extract comes from organic farms that grow a proprietary strain that is naturally high in phytocannabinoids. Our clean CO2 extraction methods maintain the beneficial botanical profile in their hemp harvest to bring their customers a synergistic spectrum of cannabinoids, terpenes, antioxidants, flavonoids, and fatty acids from the whole plant.
All of WellPUR Pet's products are cruelty-free and are completely THC-free (non-psychoactive), and made with 100% natural, organic hemp. We strongly believe that our pet products have to be 100% free of THC since this compound is not necessary to be effective. WellPUR ensures their formulations are consistent by triple lab testing from soil to shelf, guaranteeing absolutely no mold, mildew, pesticides, or heavy metals. Each item undergoes third-party lab testing to ensure consistency and safety. And because the company follows a full-transparency approach to business, it posts the results of those tests online every time.
Making a big impact on the wellness of animals is at the heart of the company's vision. Kimberly believes that in order to make major shifts in the world companies must get involved. WellPUR Pets is committed to giving back as an integral part of the business by donating a portion of the proceeds to an animal charity each year.
Media Contact
Company Name: WellPUR Pets
Contact Person: Kimberly Demetri
Email: Send Email
Phone: 9175323011
Country: United States
Website: https://independentpetretailers.com/featured-item/wellpur-pets/