Karie Kaufmann Wins Gold Stevie® Award in 2020 Stevie Awards for Women in Business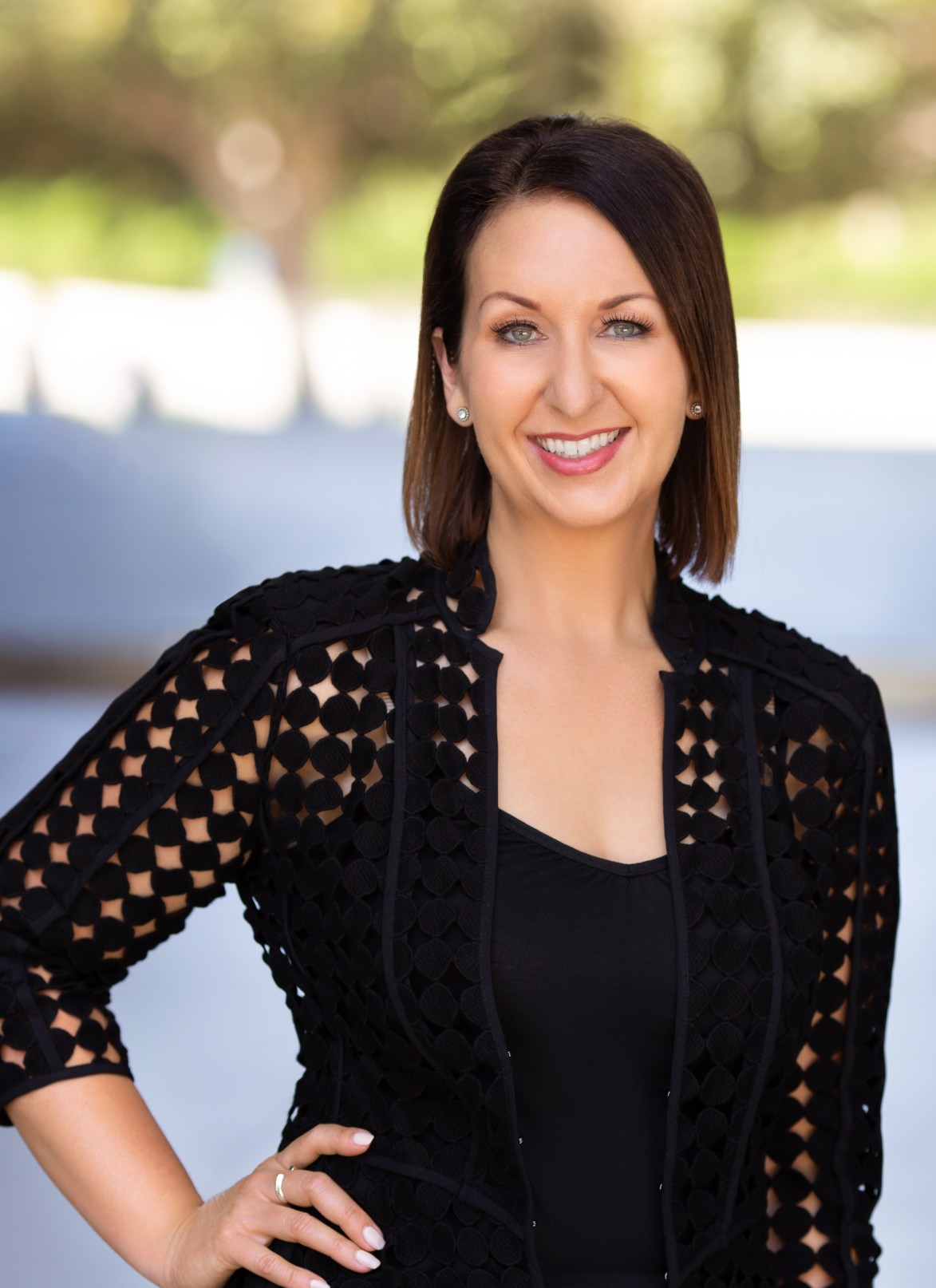 Karie Kaufmann named Business Mentor/Coach of the Year in the 17th annual Stevie Awards for Women in Business.
Women around the world to be recognized during virtual event.
Karie Kaufmann has been named the winner of a GOLD Stevie® Award in the Business Mentor or Coach of the Year category in the 17th annual Stevie Awards for Women in Business
The Stevie Awards for Women in Business honor women executives, entrepreneurs, employees, and the companies they run– worldwide. The Stevie Awards have been hailed as the world's premier business awards.
Winners will be celebrated during a virtual awards ceremony on Wednesday, December 9.
More than 1,500 entries were submitted this year for consideration in more than 100 categories, including Executive of the Year, Entrepreneur of the Year, Company of the Year, Startup of the Year, Women Helping Women, and Women Run Workplace of the Year. Karie Kaufmann won in the Business Mentor or Coach of the Year category for ActionCOACH Business Coaching.
Since 2005, Kaufmann has helped over 1,000 business owners and executives achieve their goals and take their business to the next level. Her clients have achieved double and triple-digit growth in profitability, accomplished through improvements in sales, marketing, team training, systems development, and strategic planning. She helps business leaders work through the roadblocks and growing pains of rapid growth, enabling sustainable growth and profitability that exceeds the industry average.
Her coaching has made a substantial difference to the individuals, teams, and businesses she has coached. Her energy, enthusiasm, and clarity of what she is helping her clients to achieve is evident. The testimonials from her clients speak for themselves with the service and the results they have attained from working with her.
"My goal is to help my clients build the business they know they're capable of – one that can stand the test of time, in a good economy or a pandemic," said Kaufmann, "So this award doesn't just represent growing bottom lines – it represents leaders reaching their potential, more jobs being created, more customers being served, and good lives being lived. It's a privilege to do what I do, and a thrill to be recognized by the Stevie Awards for making an impact."
Details about the Stevie Awards for Women in Business and the list of Gold, Silver, and Bronze winners in all categories are available at www.StevieAwards.com/Women.
Gold, Silver, and Bronze Stevie Award winners were determined by the average scores of more than 180 business professionalsaround the world, working on seven juries.
Maggie Gallagher, president of the Stevie Awards, said, "In a year like no other in our lifetimes, we've produced a cohort of amazing, Stevie-winning women, organizations, and achievements like no other. At all times, our winners show themselves to be fearless and indomitable, but their leadership and example are especially valued this year. We congratulate all of our Gold, Silver, and Bronze Stevie winners. We look forward to celebrating them during our December 9 virtual ceremony, and to hearing from some of them during our Women|Future Conference on November 12-13."
The Stevie Awards will stage its third annual Women|Future Conference virtually on November 12-13. Registration is just $99, or $49 for current students with an active student ID. Details and registration are available at www.WomenFutureConference.com
Entries for the 2021 Stevie Awards for Women in Business will open in May. The 2021 awards dinner will be staged on Saturday, November 6 at Caesars Palace in Las Vegas, Nevada USA.
Karie Kaufmann
As both a certified Scaling Up Coach and an ActionCOACH, Kaufmann belongs to a network of over 1,000 business coaches in 70+ countries. With this network of brain power, along with her M.B.A., Bachelor of Science degree in Business Marketing, and over 10,000 hours of coaching experience, Kaufmann is skilled at breaking down complex issues into simple steps, and has the tools to help her clients succeed.
Kaufmann has received numerous awards and honors, including being inducted into the coaching Hall of Fame (ActionCOACH, 2020) Global Master Coach of the Year (ActionCOACH, 2019), Most Community Impact (Business Excellence Forum, 2018), and Coach/Mentor of the Year (Stevie Award–Silver, 2019), and has been honored by the University of the Pacific as an outstanding alumnus. Several of her clients have also received notable awards, including "Fastest Growing Company", "CEO of the Year", and "Best Service-Based Business". Kaufmann currently serves on the board of Newbreak Church and is a Lifetime Partner and financial contributor to B1G1: Business for Good.
For more information, please visit https://kariekaufmann.com/
Learn from Karie Kaufmann by visiting her YouTube channel at https://www.youtube.com/user/KarieKaufmann
Connect with Karie Kaufmann on LinkedIn at https://www.linkedin.com/in/kariekaufmann/
"Like" Karie Kaufmann on Facebook at https://www.facebook.com/CoachKarie/
Follow Karie Kaufmann on Instagram @CoachKarieKaufmann
Stevie Awards
Stevie Awards are conferred in eight programs: the Asia-Pacific Stevie Awards, the German Stevie Awards, the Middle East & North Africa Stevie Awards The American Business Awards®, The International Business Awards®, the Stevie Awards for Great Employers, the Stevie Awards for Women in Business, and the the Stevie Awards for Sales & Customer Service. Stevie Awards competitions receive more than 12,000 entries each year from organizations in more than 70 nations. Honoring organizations of all types and sizes and the people behind them, the Stevies recognize outstanding performances in the workplace worldwide.
Learn more about the Stevie Awards at http://www.StevieAwards.com
HCL Technologies sponsored the Red Ladder Women in Technology Awards in the 2020 Stevie Awards for Women in Business.
Media Contact
Company Name: ActionCOACH Business Coaching – Karie Kaufmann
Contact Person: Erica Zietzsch
Email: Send Email
Phone: (619) 321-9262
Address:3111 Camino Del Rio N #101
City: San Diego
State: CA 92108
Country: United States
Website: www.kariekaufmann.com