Meet Nick Johnson, the 'Die Hard Fan' of New York Giants Football Team
October 7, 2019 – There are fans, but those who live and breathe their favorite teams and follow their every step are few. Meet Nick Johnson, a die-hard fan of the New York Giants, the professional American football team based in the New York Metropolitan area.
Also known as the 'Big Blue', or the 'G-Men', Giants are one of the five teams that joined the NFL in 1925. While others faded, Giants went on to craft history many times, ranking third among all NFL franchises, winning 8 NFL championship titles, and producing 28 Hall of Fame players.
Observing Nick's passion for the Giants and the game, The New York football giants recently came and filmed him: https://www.giants.com/video/giants-access-blue-9-13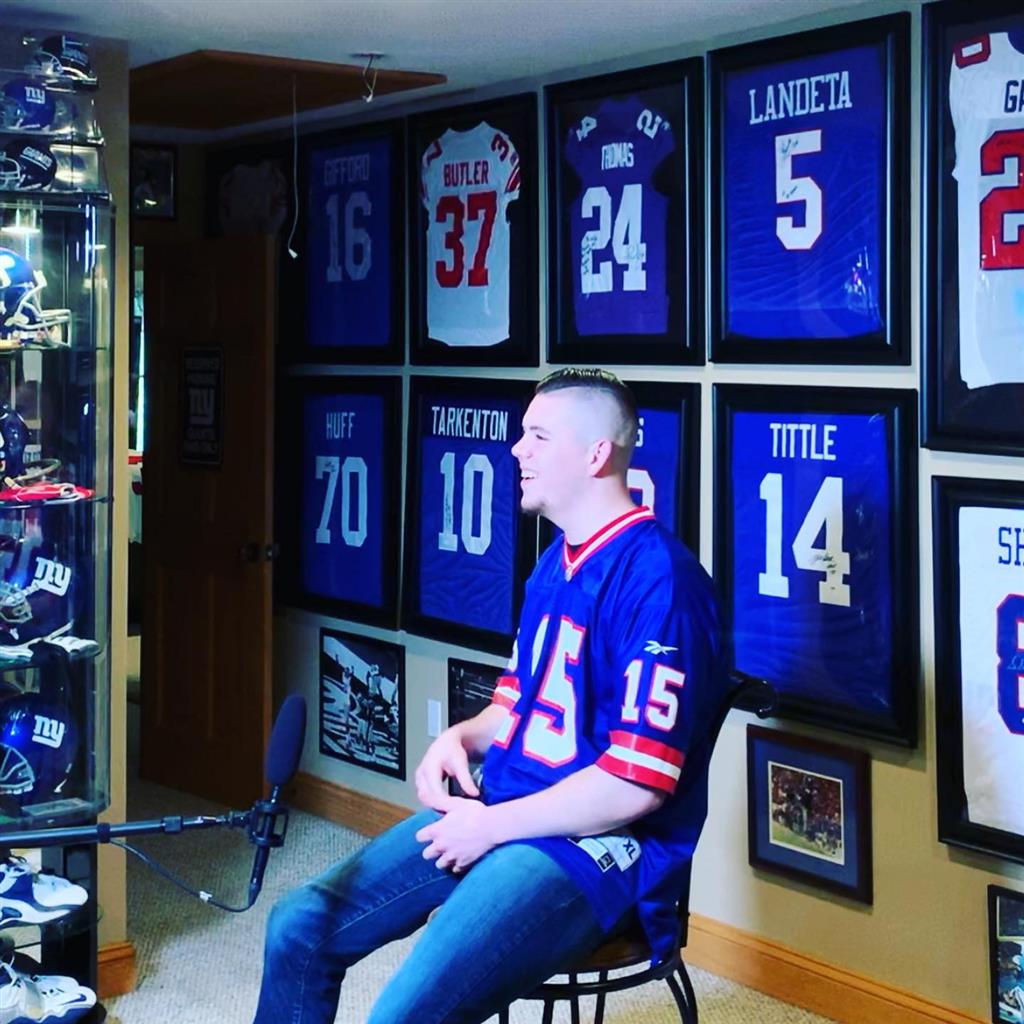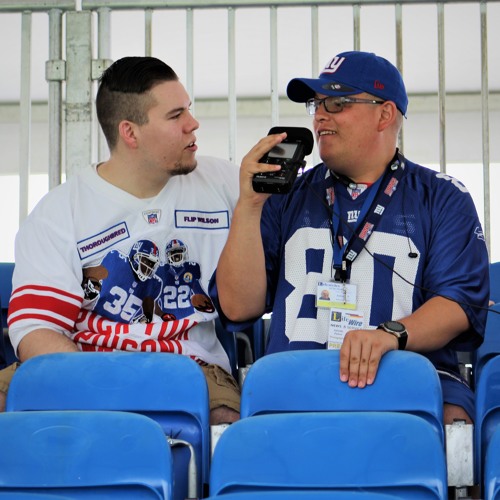 Nick's falling in love with the Giants has a bit of tragedy to it. It was 2010-2011, and his best friend had been diagnosed with brain cancer at the age of 12. Nick spent a lot of time watching football games with him, and these were the moment of real happiness and joy. His friend passed away a year later. The Giants team reminds Nick of those happy times and rekindle his memories of friendship.
Nick isn't the only Giants fan. He has two amazing parents, Claudia and Craig Johnson, and a sister named Kaitlin, all of whom are Giants fans. Nick holds season tickets for about 10 years now with his father.
"My favorite player of all time is Andy Robustelli. Someone who I never got to see play, but I have watched films on him – he was just so dominant on the football field. Also, he wore #81 as a defensive end, so it was very out of the ordinary to wear that number especially in today's day in age!" says Nick.
His current favorite Giants players are Daniel Jones, Saquon Barkley and Jon Halapio – the three main pieces to the team's current offense. Nick considers Mr. Halapio a HUGE asset to the offense even as a center! He thinks that Daniel Jones and Barkley don't need any info or commentary, as their performance speaks for itself!
Currently, Nick is attending college for Health Sciences and will have his associates degree this coming Spring. He sees himself as a physical therapist down the line. In his free time, he finds out more about New York Giants, watches films to understand and study the game, and how it has evolved over the years ever since the Giants entered the fray in 1925.
For more information, use media contact information shared below.
Media Contact
Contact Person: Nick Johnson
Email: Send Email
Phone: 908-783-8032
Country: United States
Website: https://www.giants.com/video/giants-access-blue-9-13